Mike & Jeannette Bailey: Founders
Mike and Jeannette Bailey have served in the Philippines since 2003, ministering and working alongside many missionaries, ministries, and churches.
They have been a part of church plants, ministry schools, education for youth, evangelistic crusades, outreaches, feeding the malnourished, and disaster relief. They have done extensive work among the poor, including house building, drinking water development, and livelihood projects.
In April of 2010, the Bailey family and a team of missionaries and nationals began to pioneer Hope for All Children on the Island of Samal.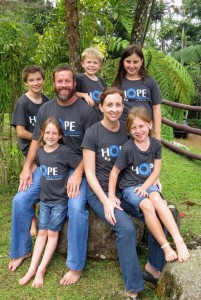 The Gingrich Family
Tony and Kristi Gingrich, along with their children, have lived in the Philippines since 2011. Tony's and Kristi's hearts are to serve the Filipino people and the Hope For All Children team. They don't feel a call to only one specific area of the four focuses that HFAC has, but desire to see the vision fulfilled in its entirety. They are largely involved with feeding programs at the local schools, and Tony is involved with the designing and developing of building and agriculture projects on the HFAC property.
Tony and Kristi desire to see a work established that will last for generations and not disappear when those who pioneered it are gone. They desire to see orphans put into families, children rescued and restored from human trafficking, hungry children fed, and babies rescued from murder. But even greater than all of that, they long to see an island and a nation transformed for the Kingdom of God. Tony and Kristi want Jesus to receive the reward of His suffering in the Philippines!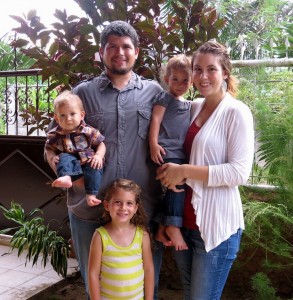 Beth Wier: Hope For All Children Administrator
Beth has been a member of the Hope For All Children team since February of 2011. She enjoys helping at the orphanage, participating in the feeding program, and assisting with the restoration ministry.  She also has participated in various outreaches as well as Bible studies and ministry to youth on a more remote part of the island.  Additionally, Beth works with administration for HFAC, including compliance with government agencies and offices.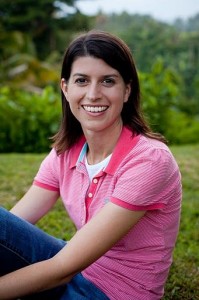 Crystal Harden: Director of Restoration
Crystal has served with Hope For all Children since 2011.  As the Director of Restoration Ministry for HFAC, Crystal desires to see children who have been rescued from human trafficking brought to total restoration and wholeness in every way through comprehensive, Spirit-led aftercare ministry.
Bethany Ricci
Bethany served as an intern in the Philippines in 2011 and returned in March 2014 with a heart to serve HFAC full-time. She enjoys teaching at the elementary school "Feeding Hope" program, helping out at the orphanage, and is involved in the restoration ministry at HFAC. Her heart is to see Filipinos of all ages — especially those delivered from human trafficking — equipped spiritually, emotionally and physically.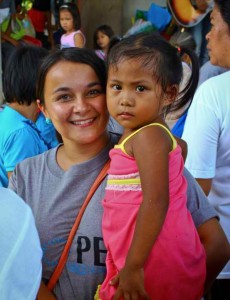 Michelle Baquiran: Certified Midwife
Michelle has been a member of Hope For All Children since December 2010. She enjoys helping out at the orphanage and participating in the "Feeding Hope" program.
She is also a registered midwife and helps with the babies at the orphanage. She loves assisting with births and ministering to pregnant woman, and she speaks life over the babies.
Michelle is currently in school finishing her B.S. in Midwifery and is also working part-time as a clinical instructor at the Davao Medical School Foundation. She hopes one day to be a part of the "Birthing Hope" Center which will focus on teenage pregnancy, unwanted pregnancy, stopping abortion and rescuing abandoned babies.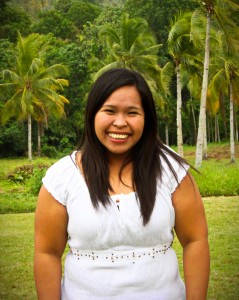 The Coulter Family
The Coulter Family – Tate, Hope, Ava, Ransom, and Shalom – are from the beautiful state of Colorado. They said "YES!" to God's invitation to partner with Hope For All Children in February 2013, and they made the big move over the oceans in March of 2014. Tate has a background in youth ministry and construction. His great passion is the presence of God and fathering. Hope is a trained and licensed midwife. She is deeply passionate about motherhood, nutrition, and maternal/child healthcare. They are honored by the call of God to labor with Hope For All Children as a family and are deeply stirred to impart an inheritance of intimacy with the Father to the next generation.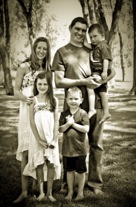 Sandra Carroll ("Mama Sandra")
Sandra started working with FIRE missionaries in Davao, Philippines in 2008 and has been a part of Hope For All Children since its inception. She longs to see transformation of hearts, lives, and regions through prayer and the demonstration of His love and glory. She desires to be a vessel of God's love to younger women and children.  Sandra works with the HFAC Orphanage, providing love and care for the babies, and she also assists with the weekly feeding programs. She hosts local youth meetings in her home on a monthly basis as well. Sandra has been a mentor and spiritual mother to younger Filipino women.  She enjoys spending time with, and pouring into, missionary moms and their children. She is a "mama" to many in the Philippines!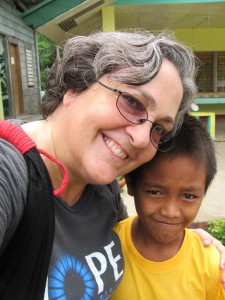 The Mag-aso Family
Edcer and Tata Mag-aso moved from Davao City to Samal Island with their son Jed in January 2011 to be a part of Hope For All Children.  They have had two more children since then – Jezreel and Hadassah.  The Mag-asos believe that the Lord has called them to serve, help, assist and support the HFAC vision in every area, and they long to see the vision fulfilled because they believe it is the heart of their Father in heaven.  They want to see the kingdom of God come and to see His will done throughout this vision on the earth.  Edcer and Tata are involved with the Feeding Hope program, translating, leading worship, preaching, and the restoration ministry.  They also reach out to the local community by holding youth fellowships every Saturday night.  The Mag-asos are very blessed to be members of the HFAC team and to labor together as a family to see the glory of the Father manifested in and through the team.